The Soul and The Breath
Friday, September 28, 2018 9:00 am - noon $15
Presented by
Spiritual Directors of Atlanta with
The
Spirituality Program at Columbia Theological Seminary
What is the soul?
Two of the world's most ancient traditions Veda, (the foundation for the religions of Hinduism, Buddhism, Jainism, and Sikhism), and Torah, (the foundation for Judaism, Christianity and Islam) share similar answers to this question. This presentation will be an exploration of the layers/garment/veils of the soul.
Presenter Steven Gold will guide us through a deeper understanding of soul through guided meditation practice and wisdom teaching, defining and experiencing our connection to our breath and ultimately our own understanding of lifeforce.
Click here for more information and registration.
---
Two Night Interfaith Retreat


Friday, August 17 - Sunday, August 19, 2018
at Ignatius House Jesuit Retreat Center, 6700 Riverside Drive NW, Atlanta, GA 30328
Join us for this very special interfaith non-silent retreat experience led by presenters from many traditions: one in which you will hear God speak to your heart in the sacred texts, stories, poetry and wisdom of multiple religious traditions. There will be five guest speakers throughout the weekend addressing retreatants on the topic "
God of Love: God of All
." - Br. Minlib Dallh; Rabbi Ellen Nemhauser; Noor Abbady; Cherie Tiernan and Rabbi Michael Bernstein. Included in this special retreat will be time for sharing and dialogue, in addition to the nurturing silence Ignatius House is known for, and plenty of time to explore and contemplate in the 20 acres of grounds along the Chattahoochee River. Investment: $290 for a 2 night retreat covers accommodation in a private room and bathroom, the weekend's programming, all meals from a professional chef service, and access to the center's facilities.

Curious to learn more? Email Sue at schase@ignatiushouse.org or click here for details
Powered by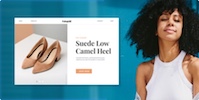 Create your own unique website with customizable templates.